presented by:
THE RUNDOWN
The Creative Shortlist is a new series that looks at the trends and themes informing innovative digital campaigns. This month we spotlight truly global campaigns—creative ideas that are so big, so fundamentally human, that they inspire people around the world to share, connect and come together.
VOICE OF THE MONTH
See what Creative Sandbox campaigns we're talking about.
This edition's guest curator is Ben Malbon, director of creative partnerships, Google.
Language barriers. Vastly different time zones. The pain of managing multiple agencies. Egos. Control. Cultural nuances. Brands have plenty of reasons to shy away from big "global" campaigns, but if you're able to find the right ideas and execute them well, they can be worth the slog.
Global moments like the upcoming 2014 FIFA World Cup in Brazil—which it's safe to say will be the most connected sporting event in history (it's currently the fourth most searched event on Google Trends)—offer tantalizing opportunities for brands willing to take the plunge. The world won't just be watching and partying and shouting at the screen. They'll be on their smartphones and tablets, creating massive digital and social energy spikes. Smart brands will both fuel and harness that energy.
Take Coca-Cola. It kicked off its "The World's Cup" campaign back in April. The centerpiece, "One World, One Game," developed by Wieden + Kennedy, uses a new roll-over Engagement Ad to showcase five digital films about football players from very different parts of the world. In featuring these deeply personal, yet universally relevant stories in one place, Coca-Cola benefits from both the power of an individual story and the connective tissue: the triumphs and ambitions that make us human.
These kind of global campaigns are about more than brands exercising their creative and media muscles. They're tapping a world itching to connect, to be part of something bigger and more meaningful. They're on the forefront of something big—connecting people by building on human truths that can cross geographic boundaries (joy, peace, understanding, justice, love, loss, and so much more).
Some ideas have life beyond their own backyard, and brands can use the web to spread their big creative ideas across borders. Here are four strong examples from the Creative Sandbox gallery of brands that are reaching the world through their digital campaigns:
#1 Coca-Cola: The Happiness Flag
A crowd-sourced mosaic flag unites football fans around the world
#2 Manchester United/Google+: Front Row
A Hangout to bring faraway football fans to Old Trafford
#3 Burberry: Burberry Kisses
A letter sent to loved ones around the world, sealed with your digital kiss
#4 Embratur – Brazilian Tourism Board: The World Meets in Brazil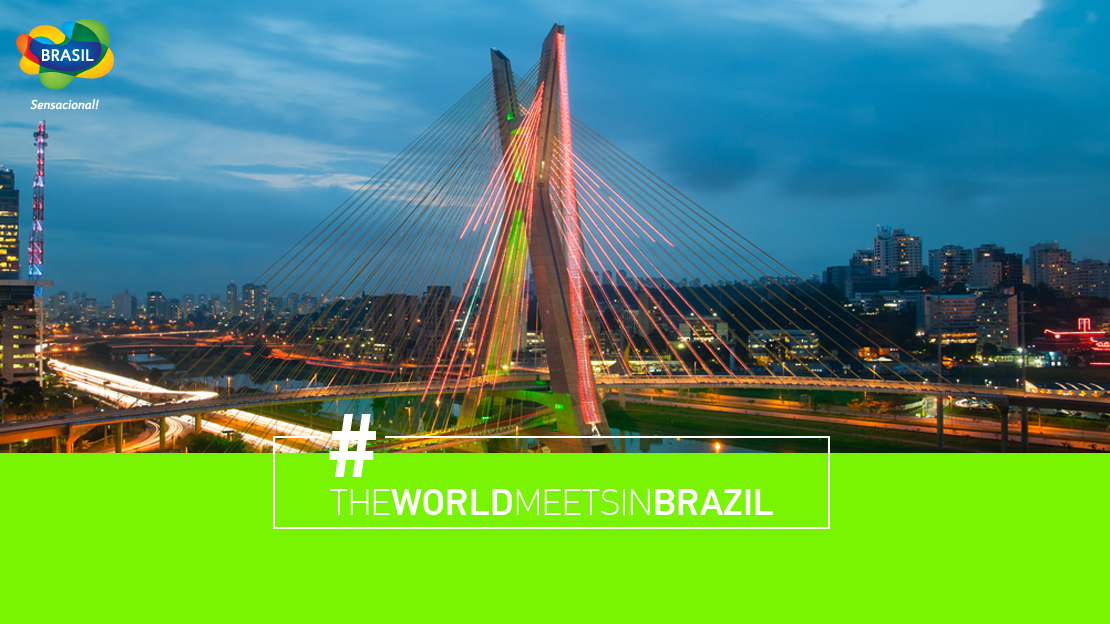 An interactive tour introducing World Cup fans to Brazil